Meet Carolyn, aka Doodle on a Motorcycle
Meet Carolyn, or as most of you probably know her as, 'Doodle on a motorcycle. She is a youtube superstar and produces valuable content for people all around the world. Her videos are fun, honest, and informative, and her positivity and knowledge motivates thousands, especially women, to see motorcycles in a new light. You might not know that Carolyn is also a 'Petitebiker', which makes her content especially useful for shorter riders. Find out more about Carolyn in the interview below.
What's your name and where are you from?
Carolyn aka "Doodle on a Motorcycle"
2014 Triumph Street Triple R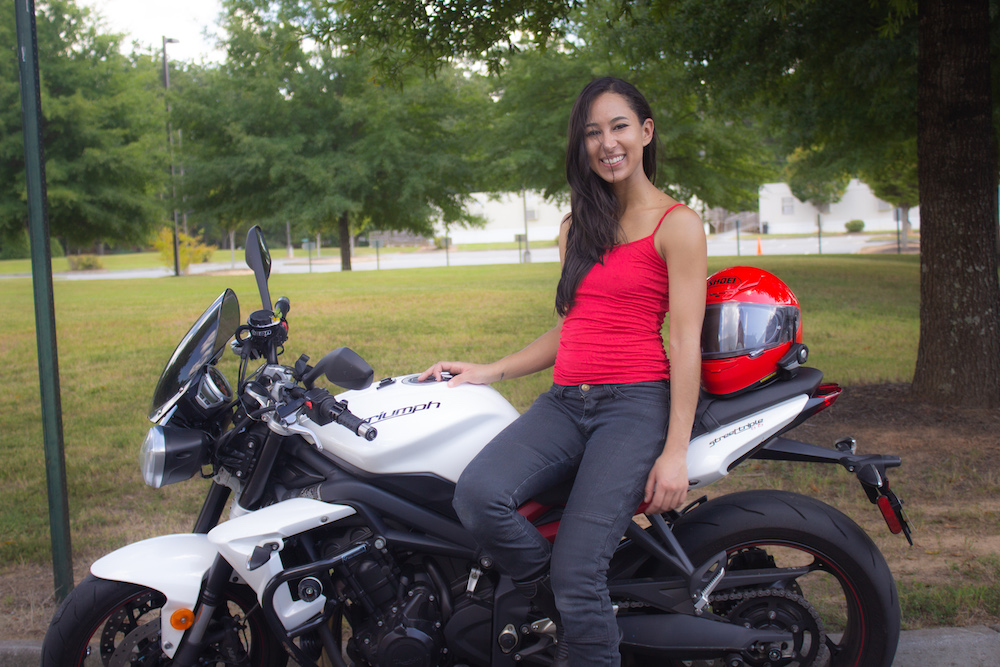 What inspired you to get your license?
I took the MSF course on a whim, as part of a fun, newly single to do list, thinking I wouldn't look back at motorcycles after I checked it off my list. After the class, I was hooked and knew it had to be a part of my life from then on.
What is it like being a female biker for you?
It's liberating. In USA we're in the minority – it's fun being different.
What were your biggest challenges with motorbiking?
Learning all the skills to properly ride a motorcycle – I had never ridden a manual before.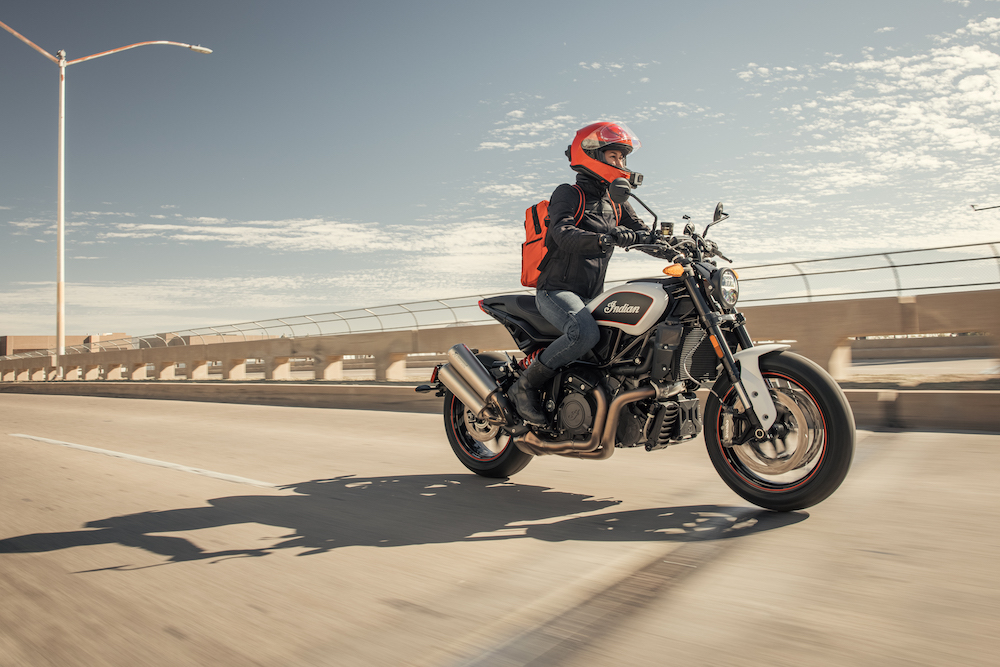 What do you most enjoy about biking?
The fact that it can make even a ride to work a blast.
What inspired you to start a YouTube channel? And how was/is your Youtube journey like?
I didn't know anyone who rode, and really wanted someone to talk to and share it with. After watching so many videos about motorcycles on YouTube, I thought I could share my riding journey from the day I got my first bike. It is very addicting, and I am already an obsessive person when it comes to my hobbies – I took it very seriously and luckily grew to the point where I can do it full time now.
Where do you get your Video inspiration from?
My own riding journey, life, and other vloggers.
What one piece of advice would you give to people looking to start motorcycling?
Go at your own pace. Get the bike you want. If you want a small bike and don't want to leave parking lots for months, do it. Anyone trying to force you before you're comfortable doesn't have your safety as #1. I want to still be riding as an age-defying old lady.